With the summer coming to an end it's time some more time at home again. Suddenly the coziness of home, lighting the candles and night and playing around with more colors seems all fit for this season. I love to get my inspiration for home decor shops and the pictures I'm sharing today are from Made.com. I love to wander through inspiring interiors, find tips on everything from styling to storage and just discover fresh ideas from my home.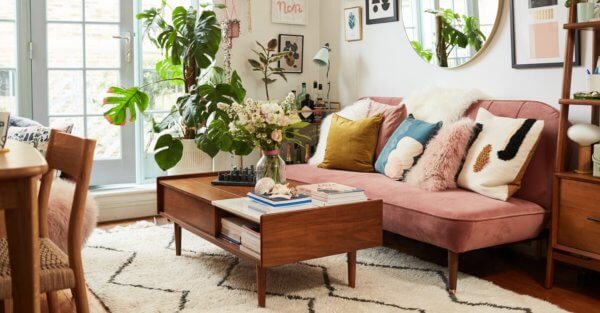 Art Deco Home Inspiration in the middle of London
Maybe it's the pink chair or maybe it's all the hairy pillows or maybe it's just that perfect color blue that stole my heart. This little art deco apartment in the middle of London has everything you could wish for. Why should a rental apartment be boring right? There is just so much you can do with a touch of color on the walls or adding some nice blankets on your bed or couch.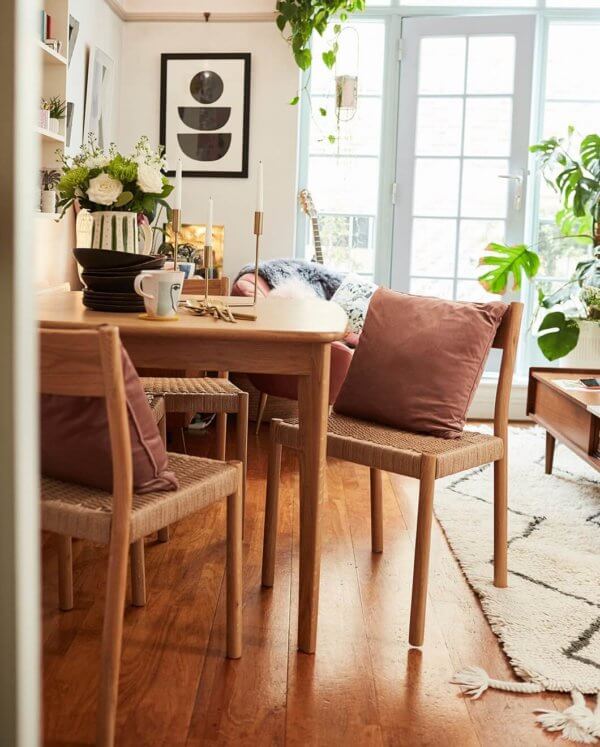 What makes this London apartment really stand out is the mix of the soft blue and pink colors. The mix of the old and the new without over-styling it. It's probably one of the most Instagrammable rentals I've ever seen!
How do you love to update your home for the next season? Do you love to change the colors of your pillows too? Or do you really go overboard and change your whole home? Seeing this art deco interior really has me inspired to do something big this winter. Just need to convince my boyfriend 🙂